Listen:
018. HCSL – Top Down Leadership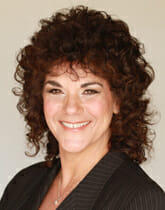 Podcast: Play in new window | Download

Subscribe and listen to the Heart-Centered Sales Leader Podcast on your favorite podcast streaming service or on YouTube. New episodes post every Monday on webtalkradio.net – listen to Connie dive into new sales and business topics or problems you may have in your business.
Connie's motivational quotes for today is by – John Maxwell
"Leaders become great not because of their power but, because of their ability to empower others."

Check Out These Highlights:
When you think of the word leadership, what comes to mind? Is it about having earned a title of SVP, EVP, or CEO? Or is it more about my quote of empowering others? Effective leadership is more important now than ever.
About James S. Vaccaro:
Jim is the Chairman, President & Chief Executive Officer Manasquan Bank, a $1.9billion dollar mutual banking organization founded in 1874. The majority of his career has been as a leader within the banking profession, with more than thirty-five years of experience in the industry.
A leader in both civic and philanthropic organizations, Jim the recipient of the Monmouth University Distinguished Business Leader Award, and the Long Branch Chamber of Commerce honored Mr. Vaccaro for exceptional leadership, professional achievement and stellar record of community service.

How to get in touch with James S. Vaccaro:
Website: http://www.manasquanbank.com/
Email: [email protected]
Stalk me online!
Website: https://whitmanassoc.com/
Apple Podcast: https://podcasts.apple.com/us/podcast/heart-centered-sales-leader/id1543243616
Connie's #1 International Bestseller Book – ESP (Easy Sales Process): 7-Step to Sales Success: https://whitmanassoc.com/resources/
Download Free Communication Style Assessment: www.whitmanassoc.com/csa
Connie's ESP (Easy Sales Process) MasterClass: https://whitmanassoc.com/espmasterclass/