Listen:
022. Do You Have a Killer Pitch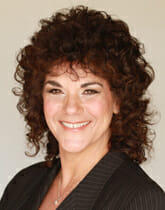 Podcast: Play in new window | Download
Connie's motivational quotes for today is by – Dr. Michelle Mazur
"When people act on your message, they begin to change. They don't just change their behavior. They change their identity. They begin to become someone new because of your message."
Check Out These Highlights:
Would you say you communicate effectively? Do people listen with interest when you speak and seem to want more from you, or do they zone out and ignore you? You know, do they look like a deer in headlights when you are speaking? Not cool…right?
About Precious Williams:
Precious Williams is a world class master communicator who works with successful entrepreneurs and speakers to help them take their professional pitching and speaking skills to the next level.
As a 13-time national business elevator pitch champion, Williams has been featured on Season 8 of ABC's "Shark Tank," Forbes Magazine, CNN, ABC, MSNBC, Wall Street Journal, the movie, "LEAP," as well as several others around the world. Precious is known for her innovative training programs at Fortune 500 companies like Google, Microsoft, LinkedIn, NBC Universal, and more.
How to get in touch with Precious Williams:
Website: https://www.perfectpitchesbyprecious.com
Email: [email protected]
New book:
Amazon Kindle Link: https://www.amazon.com/dp/B08XLMZQJV?ref_=pe_3052080_276849420
Hand-Signed Paperback Link: https://bit.ly/pitching-for-profit
Stalk me online!
Website: https://whitmanassoc.com/
Apple Podcast: https://podcasts.apple.com/us/podcast/heart-centered-sales-leader/id1543243616
Connie's #1 International Bestseller Book – ESP (Easy Sales Process): 7-Step to Sales Success: https://whitmanassoc.com/resources/
Download Free Communication Style Assessment: www.whitmanassoc.com/csa
Connie's ESP (Easy Sales Process) MasterClass: https://whitmanassoc.com/espmasterclass/
Subscribe and listen to the Heart-Centered Sales Leader Podcast on your favorite podcast streaming service or on YouTube. New episodes post every Monday on webtalkradio.net – listen to Connie dive into new sales and business topics or problems you may have in your business.