Listen:
024. Team Building And Systems Strategies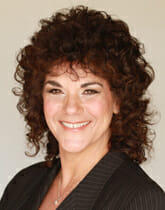 Podcast: Play in new window | Download
Connie's motivational quotes for today is by – Bill Belichick
"On a team, it's not the strength of the individual players, but it is the strength of the unit and they all function together." 
Check Out These Highlights:
For any business to thrive, what do you think is the biggest asset needed within the organization? Would you, as a leader, be able to accomplish everything that is needed to keep your organization thriving without this asset? Are you curious as to what this asset is? Two words – your team!
The next huge question to ask yourself is, "do you know how to build a high performing team that thrives whether you are present or not?"
About Kris Ward:
Kris is the leading authority in building your business by building your team. Kris is the founder of the Win The Hour, Win the Day philosophy. She helps entrepreneurs create their W.I.N Team (what is next) team using her signature Super Tool Kits so you can get your Idea to implementation and make your ambitions come alive!!
After the loss of her husband, Kris returned full-time to her work as a marketing strategist. She was thankful to see that her business had not only survived her absence but was thriving.
How to get in touch with Kris Ward:
Free Gift For Your Listeners: www.freegiftfromkris.com
Website: https://www.winthehourwintheday.com/
Win The Hour Win The Day Podcast: https://podcasts.apple.com/ca/podcast/now-your-business/id1484859150
Stalk me online!
Website: https://whitmanassoc.com/
Apple Podcast: https://podcasts.apple.com/us/podcast/heart-centered-sales-leader/id1543243616
Connie's #1 International Bestseller Book – ESP (Easy Sales Process): 7-Step to Sales Success: https://whitmanassoc.com/resources/
Download Free Communication Style Assessment: www.whitmanassoc.com/csa
Connie's ESP (Easy Sales Process) MasterClass: https://whitmanassoc.com/espmasterclass/
Subscribe and listen to the Heart-Centered Sales Leader Podcast on your favorite podcast streaming service or on YouTube. New episodes post every Monday on webtalkradio.net – listen to Connie dive into new sales and business topics or problems you may have in your business.