Listen:
028. What Makes a Resilient Change Leader?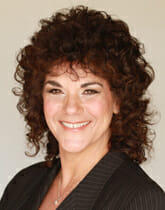 Connie's motivational quotes for today is by – Socrates
"The secret of change is to focus all of your energy, not on fighting the old, but on building the new."
Check Out These Highlights:
Are you driving change or are you coaching others to resilient ways of coping with change? Do you have the desire to change how you lead and coach?
Today, my friend Natasha Todorovic-Cowan, and I are going to explore, the leader as a coach is becoming more and more important with every stressful hit the people around you are taking. Growing change readiness and resilience must be your mantra for today's times.
About Natasha Todorovic-Cowan:
Natasha Todorovic-Cowan, is the CEO and co-founder of the National Values-Center Consulting (and owner of SPIRAL DYNAMICS® brand). Whether your challenges are resistance to change, cultures in conflict, strategic partnerships, dysfunctional teams, or strategic change implementation, Natasha's experience includes unraveling the people side of organizational challenges from C-suite to shop floor using a proven human systems approach.
How to get in touch with Todorovic-Cowan:
Email: [email protected]
Website: http://www.spiraldynamics.org/
Free Summit: Link https://nj329.isrefer.com/go/Coaches2021/whitmanassoc/
Stalk me online!
Website: https://whitmanassoc.com/
Apple Podcast: https://podcasts.apple.com/us/podcast/heart-centered-sales-leader/id1543243616
Connie's #1 International Bestseller Book – ESP (Easy Sales Process): 7-Step to Sales Success: https://whitmanassoc.com/resources/
Download Free Communication Style Assessment: www.whitmanassoc.com/csa
Connie's ESP (Easy Sales Process) MasterClass: https://whitmanassoc.com/espmasterclass/
Subscribe and listen to the Heart-Centered Sales Leader Podcast on your favorite podcast streaming service or on YouTube. New episodes post every Monday on webtalkradio.net – listen to Connie dive into new sales and business topics or problems you may have in your business.