Listen:
031. Improving Sales Using Clear Language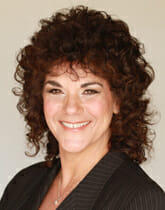 Podcast: Play in new window | Download
Connie's motivational quotes for today is by – George Bernard Shaw"
The single biggest problem in communication is the illusion that it has taken place." 
Check Out These Highlights:
Would you say you communicate effectively? Do people listen with interest when you speak and seem to want more from you, or do they zone out and ignore you? You know, do they look like a deer in headlights when you are speaking? Not cool…right?
About Brian Morgan:
Brian Morgan was the managing editor of New York City's premier planning and engineer firm for 16+ years. He is now the President of Think Deeply Write Clearly, a consultancy that focuses on improving writing in businesses. He also teaches at NJIT and St. Peter's University.

How to Get in Touch With Brian Morgan:
Website: http://www.thinkdeeplywriteclearly.com/
Email: [email protected]
Stalk me online!
Website: https://whitmanassoc.com/
Apple Podcast: https://podcasts.apple.com/us/podcast/heart-centered-sales-leader/id1543243616
Connie's #1 International Bestseller Book – ESP (Easy Sales Process): 7-Step to Sales Success: https://whitmanassoc.com/resources/
Download Free Communication Style Assessment: www.whitmanassoc.com/csa
Connie's ESP (Easy Sales Process) MasterClass: https://whitmanassoc.com/espmasterclass/
Subscribe and listen to the Heart-Centered Sales Leader Podcast on your favorite podcast streaming service or on YouTube. New episodes post every Monday on webtalkradio.net – listen to Connie dive into new sales and business topics or problems you may have in your business.