Listen:
033. Amplify the Influence of Leaders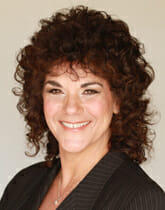 Podcast: Play in new window | Download
Connie's motivational quotes for today is by – Miranda Katz
"People are really listening and want to consume all of the content that is there and available. There's a level of dedication that comes from podcast listeners that you don't otherwise find. And now the numbers prove it. Podcasts aren't a bubble, they're a boom — and that boom is only getting louder."
Check Out These Highlights:
Do you like the sound of your voice? If you are like me, you probably don't love listening to yourself. For me, all I hear is my very distinct Jersey accent.
Yet, podcasting, sharing video content on YouTube, FB live, LinkedIn live; it's everywhere and this craze seems to be growing every day. So what do you do if you don't like the way you sound doing these live and recorded events? Here's the thing, you know that you need to be out there to connect deeply with your ideal clients. UGH!
About Tina Dietz:
Tina Dietz is an award-winning and internationally acclaimed speaker, audiobook publisher, podcast producer, influence, and vocal leadership expert who has been featured on media outlets including ABC, Inc.com, Huffington Post, and Forbes.
Tina's podcast, The StartSomething Show, was named by INC magazine as one of the top 35 podcasts for entrepreneurs. Tina's company, Twin Flames Studios, amplifies the influence of leaders, experts, and companies around the globe.

How to Get in Touch With Tina Dietz:
Website: http://www.twinflamesstudios.com
Free Gift: http://www.launchyouraudiobook.com
Email: [email protected]
Stalk me online!
Website: https://whitmanassoc.com/
Apple Podcast: https://podcasts.apple.com/us/podcast/heart-centered-sales-leader/id1543243616
Connie's #1 International Bestseller Book – ESP (Easy Sales Process): 7-Step to Sales Success: https://whitmanassoc.com/resources/
Download Free Communication Style Assessment: www.whitmanassoc.com/csa
Connie's ESP (Easy Sales Process) MasterClass: https://whitmanassoc.com/espmasterclass/
Subscribe and listen to the Heart-Centered Sales Leader Podcast on your favorite podcast streaming service or on YouTube. New episodes post every Monday on webtalkradio.net – listen to Connie dive into new sales and business topics or problems you may have in your business.