Listen:
034. Asking Powerful Questions, Mindset & Perspective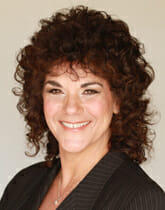 Podcast: Play in new window | Download
Connie's motivational quote for today is by – Marva Collins
"If you don't give anything, don't expect anything. Success is not coming to you, you must come to it."
Check Out These Highlights:
Would you call yourself a leader who empowers or micromanages your team? Do you trust that your people understand the organizational strategies and are able to put the strategies into practice? Micromanaging is dangerous and ineffective, yet so many leaders fear letting go of control and empower their teams. Why?
About Debra Kasowski:
Debra is the charismatic host of the thought-provoking podcast, The Millionaire Woman Show, is committed to enriching the leadership potential of her countless clients, essentially guiding them to go within to capitalize on their true personal power, so they can achieve the measurable success they desire in business, and in life.
After graduating with distinction, having earned a Bachelor of Science in Nursing, this award winning, three-time bestselling author, contributor to Forbes Coaches Council, multiple TEDxspeaker and Certified Executive Coach spent many years as a clinical manager excelling in leadership development, before founding Debra Kasowski International, a world-class training and consulting venture focused on helping aspiring business owners and solopreneurs develop the winning "success habits" that transform human potential into sustainable profits.

How to Get in Touch With Debra Kasowski:
Email: [email protected]
Website: https://debrakasowski.com/
Stalk me online!
Website: https://whitmanassoc.com/
Apple Podcast: https://podcasts.apple.com/us/podcast/heart-centered-sales-leader/id1543243616
Connie's #1 International Bestseller Book – ESP (Easy Sales Process): 7-Step to Sales Success: https://whitmanassoc.com/resources/
Download Free Communication Style Assessment: www.whitmanassoc.com/csa
Connie's ESP (Easy Sales Process) MasterClass: https://whitmanassoc.com/espmasterclass/
Subscribe and listen to the Heart-Centered Sales Leader Podcast on your favorite podcast streaming service or on YouTube. New episodes post every Monday on webtalkradio.net – listen to Connie dive into new sales and business topics or problems you may have in your business.