Listen:
040. An Easy Content Creation Resource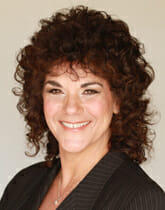 Podcast: Play in new window | Download
Connie's motivational quote for today is by – Hank Azaria
"Literally I see my writing as a transcription – a transcription of what I see, hear, think, live."
Check Out These Highlights:
Do you feel like the landscape of sales has shifted? It feels like to generate greater interest and share your business with a greater audience you need more digital marketing or at least show up more in the digital marketing space…right? So what are some of the not-so-obvious resources out there that can help businesses, of all sizes, create interesting content easily?
Of course I have a guest expert who is going to share some cool information to help you on this content-creating journey.
About Eugene Fernandes:
Eugene is a Growth Manager at a company called Podscribe. I personally use Podscribe and can't wait to share this amazing resource with you.

How to Get in Touch With Eugene Fernandes:
Website: https://podscribe.ai/?ref=conniewhitman
Email: [email protected]
Stalk me online!
Website: https://whitmanassoc.com/
Apple Podcast: https://podcasts.apple.com/us/podcast/heart-centered-sales-leader/id1543243616
Connie's #1 International Bestseller Book – ESP (Easy Sales Process): 7-Step to Sales Success: https://whitmanassoc.com/resources/
Download Free Communication Style Assessment: www.whitmanassoc.com/csa
Connie's ESP (Easy Sales Process) MasterClass: https://whitmanassoc.com/espmasterclass/
Subscribe and listen to the Heart-Centered Sales Leader Podcast on your favorite podcast streaming service or on YouTube. New episodes post every Monday on webtalkradio.net – listen to Connie dive into new sales and business topics or problems you may have in your business.