Listen:
043. Gamification Technology to Grow Your Business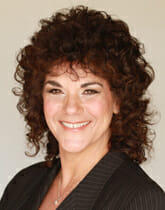 Podcast: Play in new window | Download
Connie's motivational quote for today is by – Gabe Zichermann
"Gamification is 75% psychology and 25% technology."
Check Out These Highlights:
Okay, so after hearing my quote are you thinking, what the heck is she talking about now? I am trying to keep you on your toes and share all the new things I have been learning this past year! Are you intrigued?
Using technology online has become a new skill that we have to embrace, learn and navigate. The question is, are your online interactions on Zoom, Skype, etc. boring or engaging? They should be engaging and fun (to some extent). Right now you are in store for a real fun treat!
About Mary Nunaley:
Mary Nunaley is a Master Instructional Designer and enjoys working with clients to create engaging, interactive learning experiences. A lifelong gamer, she is also a student of gamification and enjoys sharing ways to employ game strategy and gamification concepts to projects.
How to Get in Touch With Mary Nunaley:
Website: http://lavenderdragonteam.com
Email: [email protected]

How to Get in Touch With Jenny Ryce:
Email: [email protected]
Website: http://www.yourholisticearth.ca

Stalk me online!
Heart-Centered Sales Leader Facebook group:
Website: https://whitmanassoc.com/
Apple Podcast: https://podcasts.apple.com/us/podcast/heart-centered-sales-leader/id1543243616
Connie's #1 International Bestseller Book – ESP (Easy Sales Process): 7-Step to Sales Success: https://whitmanassoc.com/resources/
Download Free Communication Style Assessment: www.whitmanassoc.com/csa
Connie's ESP (Easy Sales Process) MasterClass: https://whitmanassoc.com/espmasterclass/
Subscribe and listen to the Heart-Centered Sales Leader Podcast on your favorite podcast streaming service or on YouTube. New episodes post every Monday on webtalkradio.net – listen to Connie dive into new sales and business topics or problems you may have in your business.