Listen:
44. Success Comes Easy When You Become a Connector of People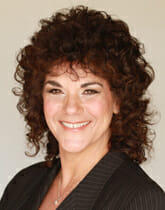 Podcast: Play in new window | Download
Connie's motivational quote for today is by – Dale Carnegie
"You can make more friend in two months by becoming interested in other people than you can in two years by trying to get other people interested in you."

Check Out These Highlights
When you hear word networking, what image immediately comes to mind? Are you thinking UGH! For all business owners and salespeople listening, networking is critical to our survival and for the survival of our careers and your company. Yet, it's not an easy skill to develop and perfect. So what are some of the secrets that you can implement today, especially since we still have a ton of blended networking going on after the 2020 COVID shut down?
About Dawn Mullarney:
Dawn Mullarney is a Trust Officer and Trust Marketing Specialist in the Wealth Management Division at State Bank of Cross Plains in Wisconsin.

She is all about connecting with new people, for business, new referral partners, mentor opportunities, or just even a new friend. Dawn feels that connecting with others helps build trust, which is so important when referring your clients to others. She speaks my language!!
How to Get in Touch With Dawn Mullarney:
Email: [email protected]
Website: www.sbcp.bank
Podcast: https://blog.sbcp.bank/introducing-our-new-podcast-wealthways
Stalk me online!
Heart-Centered Sales Leader Facebook group:
Website: https://whitmanassoc.com/
Apple Podcast: https://podcasts.apple.com/us/podcast/heart-centered-sales-leader/id1543243616
Connie's #1 International Bestseller Book – ESP (Easy Sales Process): 7-Step to Sales Success: https://whitmanassoc.com/resources/
Download Free Communication Style Assessment: www.whitmanassoc.com/csa
Connie's ESP (Easy Sales Process) MasterClass: https://whitmanassoc.com/espmasterclass/
Subscribe and listen to the Heart-Centered Sales Leader Podcast on your favorite podcast streaming service or on YouTube. New episodes post every Monday on webtalkradio.net – listen to Connie dive into new sales and business topics or problems you may have in your business.