Listen:
048. Heart-Centered Sales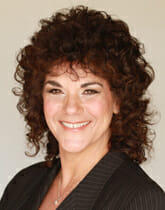 Podcast: Play in new window | Download
Connie's motivational quote for today is by – Benjamin Franklin, "Beware of little expenses. A small leak will sink a ship."
YouTube: https://youtu.be/TGHHloyIMK8
Check Out These Highlights:
Money, kind of an important thing in your life…right?  So why does it feel like sometimes you just never have enough?  What are the right habits that you may need to do to improve your savings and decrease your spending?
About Dawn Mullarney & Jane Simon:
Today my guests are Dawn Mullarney and Jane Simon. Dawn is a Trust Officer and Trust Marketing Specialist in the Wealth Management Division at State Bank of Cross Plains in Wisconsin. Jane Simon has extensive experience in private banking, Jane coordinates and manages all aspects of her client's banking services. Her goal is to create a unified vision and strategy for your finances. Private banking is for those who utilize a wide variety of banking services, have complex banking needs, or simply need someone they can trust. Our clients can benefit from having one main contact—a private banker—who coordinates all their services.
How to Get in Touch With
Website: www.sbcp.bank
Dawn's Email: [email protected]
Jane's Email: [email protected]
Podcast: https://blog.sbcp.bank/introducing-our-new-podcast-wealthways
Stalk me online!
Heart-Centered Sales Leader Facebook group:
Website: https://whitmanassoc.com/
Apple Podcast: https://podcasts.apple.com/us/podcast/heart-centered-sales-leader/id1543243616
Connie's #1 International Bestseller Book – ESP (Easy Sales Process): 7-Step to Sales Success: https://whitmanassoc.com/resources/
Download Free Communication Style Assessment: www.whitmanassoc.com/csa
Connie's ESP (Easy Sales Process) MasterClass: https://whitmanassoc.com/espmasterclass/
Subscribe and listen to the Heart-Centered Sales Leader Podcast on your favorite podcast streaming service or on YouTube. New episodes post every Monday on webtalkradio.net – listen to Connie dive into new sales and business topics or problems you may have in your business.