Listen:
049.  Reclaim Your American Dream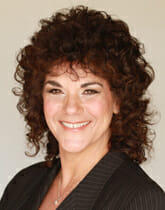 Podcast: Play in new window | Download
Connie's motivational quotes for today is by – Harry S. Truman
"America was not built on fear. America was built on courage, on imagination and an unbeatable determination to do the job at hand."
Check Out These Highlights:
Over the past decade, as a podcast host, I find the various topics my guests discuss on the show are diverse and provide an incredible opportunity to look at a topic from a new or bigger perspective.
Today's topic is about "The American Dream."
Do you personally feel that the American Dream is alive and well despite what the media claims?
And, if you are a business owner, today's discussion will explore the importance, now more than ever for the need to reclaim, and redesign your American Dream.
About Michael Ringel:
Michael Ringel is a financial coach empowering families to achieve purpose, freedom, and abundance in their lives.
How to Get in Touch With Michael Ringel:
Website: http://mikeringel.com/
Email: [email protected]
Free Event: https://bit.ly/3ES2jOq
Stalk me online!
Heart-Centered Sales Leader Facebook group:
Website: https://whitmanassoc.com/
Apple Podcast: https://podcasts.apple.com/us/podcast/heart-centered-sales-leader/id1543243616
Connie's #1 International Bestseller Book – ESP (Easy Sales Process): 7-Step to Sales Success: https://whitmanassoc.com/resources/
Download Free Communication Style Assessment: www.whitmanassoc.com/csa
Connie's ESP (Easy Sales Process) MasterClass: https://whitmanassoc.com/espmasterclass/
Subscribe and listen to the Heart-Centered Sales Leader Podcast on your favorite podcast streaming service or on YouTube. New episodes post every Monday on webtalkradio.net – listen to Connie dive into new sales and business topics or problems you may have in your business.