Listen:
54.  Memorable Marketing Copy that Converts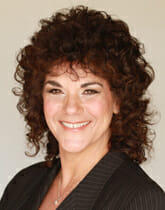 Podcast: Play in new window | Download
Connie's  motivational quotes for today is by – Leo Burnett
"Make it simple. Make it memorable. Make it inviting to look at. Make it fun to read."
Check Out These Highlights:
Everyone that knows me, knows that I love to speak, chat and engage with other humans! It's my jam, It's fun and easy for me. As I look back on my sales career, I realize that this innate skill, of being able to talk with anyone is part of my business success.
Now let's flip this to writing and marketing skills. Wow, a whole different ballgame. Here's how I approach my business when I lack the needed skill to grow my business. I investigate hiring the right person or team to help me with my updated business plan. I know I can't do it alone and know I have blind spots.
My guest may be a possible solution for you if you need to write marketing copy that converts. If you are like me, you may need some help!
About Kimberly Weitkamp:
Kimberly Weitkamp. Kim is a conversion copywriter, marketing strategist, and podcaster.
As the creator of the Audience Conversion Method and host of the Audience Converter Podcast for Community Leaders, she helps coaches connect, cultivate and convert their communities.
Kimberly works with her clients to put the right message in front of the right person at the right time (especially in emails!). She's helped people increase their open rate up to 80%, hit their first-ever 6-figure launch, and double conversions on their landing pages. She loves talking about marketing, travel, and all things sci-fi.
How to Get in Touch With Kimberly Weitkamp:
Free Gift: https://theaudienceconverter.com/giveaway
Free MasterClass: https://theaudienceconverter.com/avoid-3-mistakes/
Email: [email protected]
Website: https://theaudienceconverter.com
Free MasterClass: https://theaudienceconverter.com/avoid-3-mistakes/
Podcast: https://theaudienceconverter.com/podcast-2/
Stalk me online!
Website: https://whitmanassoc.com/
Connie's #1 International Bestseller Book – ESP (Easy Sales Process): 7-Step to Sales Success: https://whitmanassoc.com/resources/
Download Free Communication Style Assessment: www.whitmanassoc.com/csa
Subscribe and listen to the Changing the Sales Game Podcast on your favorite podcast streaming service or on YouTube. New episodes post every Monday on webtalkradio.net – listen to Connie dive into new sales and business topics or problems you may have in your business.