Listen:
TRUTH BE TOLD: The Sweetest of Lies or the Bitter Truth? Which One Would You Choose? by Claire Goff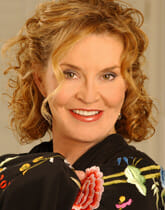 Podcast: Play in new window | Download
Thirty-year-old Kate Andrews is council estate born and bred. She's a single, lonely, sex-deprived mother who lives for her daughter, Sadie.

Kate's also the street's Agony Aunt who dreams of her own happy ever after. Fat chance of that, though, when her prince charming is very much taken. So, for now she'll continue to clean toilets, take care of her family, avoid the local drama, and keep her nose clean.

But when something terrible happens, Kate's calm but mundane existence is turned on its head overnight. Her life becomes an overcrowded, drama-infused, chaotic, blood-stained, soap opera and she's pushed to the brink. Now she has to keep her cards close to her chest, ward off her lifelong bestie's drink, drug-fueled lesbian advances and protect her family from the predators who are getting too close for comfort.

Things are turning nasty on the estate and Kate's dark side – the one no one knew existed – is about to take center stage.
Will this tough single mother get revenge for her daughter?
Will she sacrifice her pathetic princess dream and focus on keeping everyone else happy instead?
Or will the explosive truth be told?

Find out the answers in this exhilarating, rollercoaster of a novel that's packed with illicit love affairs, criminal antics, humor, danger and single-parent, council-estate banter that will keep you enthralled from start to finish.