Listen:
227.  Alex Cappe – Creativity and Mindset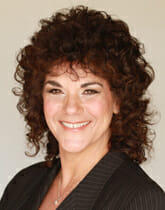 Podcast: Play in new window | Download
Connie's motivational quote for today is by – Edward deBono
"Creativity involves breaking out of expected patterns in order to look at things in a different way."
Check Out These Highlights:
As I reflect on my life and having a dad who was an engineer by trade, I was taught how to look at any situation, problem, or life event through a lens of logic.
This is funny because I remember as a kid loving to draw and create pictures of landscapes with horses, colorful sunsets, a field of trees and flowers, and the list goes on. I'm not sure what happened or why I stopped drawing and using my creative mind.
I think as my life became busier with academics, sports, working part-time jobs, family obligations, friends, and boyfriends, (you know you have this type of list too) life just got too busy and I stopped creating pictures on paper and canvas.
Guess what? Today is the perfect time to get excited about creativity and how it can transform your life. Some tools may work in your personal life and not in your professional life. The cool thing is that tapping into your creativity is something that enhances every aspect of your life. And here's a secret…everyone is creative.
About Alex Cappe:
Alex is a creativity coach, musical keynote speaker, and the founder of Creative Self Revolution in Los Angeles. As a creativepreneur, through a combination of vision and social media expertise, she amassed over 50,000 social media followers, 250,000 plays, and over 1 million YouTube views.
In her business, she helps women reclaim themselves, feel better in their own skin and embrace their unique genius for a more joyful life. Through her work and speaking, Alex is on a mission to provide inspiration worldwide, give people powerful tools involving creativity and mindset, and empower everyone to live a life they truly love.
How to Get in Touch With Alex Cappe:
Email: [email protected]
Website: http://www.creativeselfrevolution.com/
Free Gift: https://www.subscribepage.com/5essentialsoftskillsenhancedbycreativity
Stalk me online!
Enlightenment of Change Facebook group:
Website: https://whitmanassoc.com
Connie's #1 International Bestseller Book – ESP (Easy Sales Process): 7-Step to Sales Success: https://whitmanassoc.com/resources/
Download Free Communication Style Assessment: www.whitmanassoc.com/csa
Subscribe and listen to Enlightenment of Change podcast on your favorite podcast streaming service or on YouTube. New episodes post everyweek – listen to Connie dive into new sales and business topics or problems you may have in your business.