Listen:
234. Kurt Bruckmann – Core Energy Dynamics In All We Do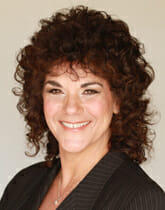 Podcast: Play in new window | Download
Connie's motivational quote for today is by – Benjamin Franklin
"Energy and persistence conquer all things!"
Check Out These Highlights:
It's funny, my whole life I have been told I have a positive aura and high energy level. I have also been told I exhaust people due to that high level of energy. Yup, two sides of the spectrum.
Through the years hearing these types of descriptions has helped me pause and become curious as to how human connect and grow specifically through their exchange of energy. For me, energy is contagious, so I am mindful every time I am with people, so I can use my energy to inspire and energize, not exhaust them.
It has been a lifetime of practice and coaching as to how to use my strengths and natural gifts (my positive, and inspiring energy) to help others find their strength and light to shine in the world.
About Kurt Bruckmann:
As an accomplished Athlete, then as a Coach for over 25+ years, my guest and friend Kurt Bruckmann has always had an innate drive to lead by example and experience. He does this while helping Athletes in developing their understanding of performance through their combined physical, mental, and energy makeup in becoming the most complete athlete he or she desires.
Transition is part of all sports and by assisting the Athlete in "Trusting the Process," through the empowerment of self-understanding, inner energy flow, and aligning with the mind and body, we create the opportunity in becoming the complete Athlete desired.
"Our Mind, Body and Energy is Our Power" not just in the Athletic Culture but in Life itself.
How to Get in Touch With Kurt Bruckmann:
Email: [email protected]
Stalk me online!
Enlightenment of Change Facebook group:
Website: https://whitmanassoc.com
Connie's #1 International Bestseller Book – ESP (Easy Sales Process): 7-Step to Sales Success: https://whitmanassoc.com/resources/
Download Free Communication Style Assessment: www.whitmanassoc.com/csa
Subscribe and listen to Enlightenment of Change podcast on your favorite podcast streaming service or on YouTube. New episodes post everyweek – listen to Connie dive into new sales and business topics or problems you may have in your business.