Listen:
Under the Fig Tree, Time to Go, One Last Coffee by Rita & Anna M. Wright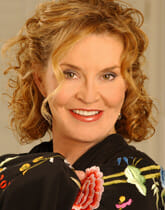 Podcast: Play in new window | Download
This book is a searingly honest personal story of suicide. As Rita Wright navigates her way through the loss of her daughter, Anna Wright, she demonstrates how anxiety, panic, and depression do not have to end in death. Suicide prevention, and survival after losing a loved one through suicide are the core elements of this book.
Learning how to express dark and suicidal thoughts before we reach crisis point from which there is no coming back is the central message. Understanding how creativity leads to a clearer understanding and has the potential to save lives is paramount. This is a personal and professional insight into why some people can manage their emotions, whereas others, with an inbuilt fragility, melancholia, and what she refers to as a genetic 'naked nerve', seek relief in death.
Under the Fig Tree is a dramatic true-life, twenty-first century story of one girl whose feelings and troubles are replicated worldwide, demonstrating how chronic trauma or being constantly drip-fed negativity and frustration have dire consequences. Today, suicides, like Covid 19, are at pandemic levels. People who have never suffered from mental health issues are falling foul to depression and anxiety in a world that has changed irrevocably. Lack of global funding makes charities and foundations imperative if we are to relieve our agony. You can learn more at www.ritaandannamwright.com and https://www.annawrightart.com/. You can get your copy of Under the Fig Tree, Time to Go, One Last Coffee on Amazon and wherever books are sold.