Listen:
The Prophecy by J.B. Liquorish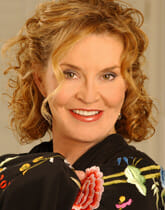 Podcast: Play in new window | Download
Scotland is on the verge of complete destruction! Warwick is a young man who enjoys a quiet life living with his parents in a small stone house in Scotland. But when a mysterious key emerges with the appearance of an ancient enemy believed to be a myth, his life is turned upside down. Forced into an arduous quest to find answers traveling across the wildest and most challenging terrains in the whole of Scotland, his only aid is a cloaked mystical man.
About Jamie Liquorish: Jamie loves to hike all over the United Kingdom, but his real love is Scotland; its hills, mountains, lochs, waterfalls, and wildlife have been years of great inspiration that he has laced into many journals, fictional short stories, and his first novel "The Prophecy" . With an interest and belief in the supernatural and paranormal, he has dedicated many years to research and ghost hunting in the field, writing his findings into mind-blowing first-hand accounts of experiences; furthermore, he has used these experiences as inspiration to add another level of mystery, intrigue, and supernatural into many of his stories. You can get your copy of The Prophecy on Amazon and wherever books are sold.