Listen:
098.  Blanca Perper – Strategies to Networking Your Way To Success And Prosperity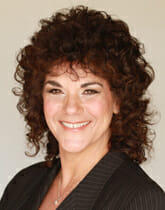 Podcast: Play in new window | Download
Connie's motivational quote for today is by – Keith Ferrazzi
"The currency of real networking is not greed but generosity."
Checkout our conversation here!
Check Out These Highlights:
I find it fascinating that so many of my private, as well as my corporate clients, struggle with networking. I have found that most of my clients don't always know how to get invited or which networks to seek invitations from. 
Networking and referrals from happy clients have been one of my core values and habits that have created the success I have seen over the past 4 decades.
Here's the deal. We all know how important networking is. Whether you are a business owner or an employee within an organization, having a community that knows, likes, and trusts you is key to long-term success and will serve you over the long haul.
So here is my question for you to think about during the next 30 minutes: Are you playing the long game? If yes, then this show will help you navigate networking with ease! 
About Blanca Perper:
Blanca was a lawyer for 25 years, the inventor of a patented email management system called Ingate, and the Founder of the Laws of Life Platform, a full-service digital marketing agency.
How to Get in Touch With Blanca Perper:
Website: www.lawsoflife.shop
Free Networking by Subscription: https://bit.ly/networkwithblanca
Course: https://essentialacademy.org/course/self-powered-entrepreneur
Stalk me online!
LinkTree: https://linktr.ee/conniewhitman
Download Free Communication Style Assessment: https://www.changingthesalesgame.com/communication-style-assessment
All-Star Community: https://changingthesalesgame.mykajabi.com/All-Star-Community
Subscribe and listen to the Changing the Sales Game Podcast on your favorite podcast streaming service or on YouTube. New episodes post everyweek – listen to Connie dive into new sales and business topics or problems you may have in your business.