Listen:
Doc Holliday's Tea Party – Remember the Alamo!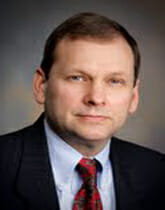 Podcast: Play in new window | Download
This week Ed will be attending Glenn Beck's 8/28 rally to restore honor.
Dr. Alveda King, the niece of Dr. Martin Luther King, Jr. will be speaking on the 47th anniversary of her Uncle Martin's "I have a Dream" speech. She has asked for Ed to stand beside her with other friends as she speaks. So look for Ed "Doc" Holliday there at the Lincoln Memorial on this historic occasion and pray for our nation.
Join the great American quest for Liberty Again in 2010, as we interview congressional candidate Clayton Trotter who is running as the conservative candidate who can win in 2010! And, yes, he is running in the district in Texas that is at the heart of Texans and people who love liberty everywhere—the district that includes the Alamo! Don't miss it!