Listen:
Doc Holliday's Tea Party – GAY MARRIAGE IN NEW YORK, PRESIDENTIAL POLITICS, WHY STATE TREASURERS SHOULD BE TEA PARTY FAITHFUL AND MORE!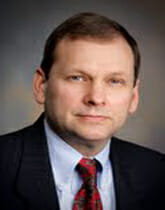 Podcast: Play in new window | Download
Join Doc Holliday this week as he interviews Dr. Michael Brown, the author of A Queer Thing Happened to America and discover why Dr. Brown thinks the new law in New York legalizing same sex marriage will rip away freedoms that citizens now enjoy. Get up to date on presidential politics and hear what words get this week's TOMBSTONE award. Listen to why state treasurers can be important players in tea party plans as Ed interviews Lee Yancey. The Rock of Liberty speech will teach you what a trap stick is and why the Tea Party best beware. Click on now to listen to the heartbeat of the tea party!