Listen:
Social Media: Cheap and Easy – Borders Closes Forever, eMarketer Drops The Ball and 5 "Proven" Ways to Use Social Media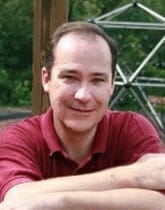 Podcast: Play in new window | Download
It's big news when the second largest bookseller – Borders – gives up and decides to close their doors. Their remaining 399 stores will be gone by the end of September along with 10,700 jobs. And there's a lesson here for every business owner who thinks exceptional service is enough. It isn't.
We'll take a look at how some ordinary businesses can go beyond exceptional service into the realms of experience and relationship.
And a once reliable source for information has definitely bitten the credibility bullet. eMarketer ran two stories – a week apart – that directly contradict each other. Did they think no one would notice? Well, I did. After I paste them across the wall, we'll take their bonehead reporting and show you how to do good things in your business, and for your customers.
Then there's Carri Bugbee. A marketing professional who dove into social media and bumped her head.
Her original article claims 7 ways to integrate social media on your site, but 2 of them were so bad I just dropped them completely. Listen to hear what the others are, which ones are good, and which ones you should "run screaming away from." And we have a little fun in the process.
Think I'm wrong? Want to set me straight and share your two cents worth? Send it to [email protected]