Listen:
Doc Holliday's Tea Party – INTERVIEW WITH ALI AKBAR OF TEA PARTY BREW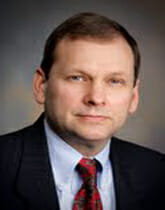 Podcast: Play in new window | Download
Doc has a great guest in his studio for this week to follow up on last week's TOMBSTONE AWARD. Ali Akbar is a young African American businessman who was one of the original founders of the Tea Party. He recently wrote an open letter to actor Morgan Freeman find out why on this week's show. What's more scary than the spooky creatures of Halloween? Listen and find out. Doc speaks his mind about the New Hampshire Presidential Debate and how Herman Cain continues to rise in the polls. This week's TOMBSTONE award goes to the words from a sitting U.S. Senator. And the Rock of Liberty speech gives Doc the opportunity to ask who is going to be responsible for electing our next president? Great show, great listeners that's why we are the heartbeat of the Tea Party. Doc will be at the Florida State Tea Party Convention November 4,5,6 so be sure to go if you are in the area. Click here for more information about the convention. Be sure to send this link to your friends, that is what keeps this show growing and keeps Doc going. Thank you for all you do—together we are making a difference!