Listen:
Are UFO's Real? – FORMER MILITARY PILOT RECOUNTS A UFO EXPERIENCE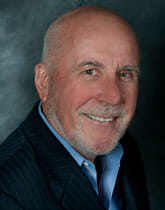 Podcast: Play in new window | Download
The most reliable observers of aerial phenomenon are considered to be military and commercial airline pilots.
FREDERICK M. FOX, a former U.S. Navy Aviator and American Airlines Captain gives his account of a 1964 incident involving a disc-shaped UFO over the South China Sea at the outbreak of the Vietnam war. He also describes his involvement as a commercial pilot in the sighting of an ultra-high speed UFO in the 1970s.
FREDERICK FOX served aboard the USS TICONDEROGA, CVA-14, from 1962 until 1965. Areas of operation included Japan, China, Vietnam, Laos and the Philippine Islands. He was in one of the squadrons involved in the infamous Gulf of Tonkin incident in August of 1964, which led to the initial attacks on North Vietnam and the US entry into the Vietnam War. As a Light Jet Attack pilot, he was "special weapons" (nuclear weapons) qualified.
FREDERICK FOX joined American Airlines, and also flew in the U.S. Naval Reserves retiring with the rank of Lt in l968; then retired from AAL in 1998, having flown 20 years as a Captain, rated on nine different jet aircraft: 707, 720, 727, 747, 757, 767, S80, DC-10 and DC-11. He has a total accumulated flight time, US Navy and American Airlines, of over 20,000 hours.
He is also one of many military and former military officers who have had UFO encounters and is one of Dr. Steven Greer's witnesses in The Disclosure Project (www.disclosureproject.org).