Listen:
Are UFO's Real? – BARBARA LAMB AND THE CROP CIRCLES PHENOMENON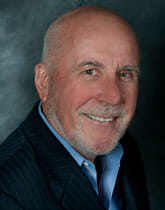 Podcast: Play in new window | Download
What is the cause of crop circles? Since 1991, there have been over 10,000 crop circles reported in 34 countries. These typically occur during the night in various types of grain crops (wheat, barley, rapeseed, flax, etc.).
Barbara Lamb is a world-renowned crop circle researcher and author. She is also a licensed Marriage and Family Therapist, Certified Hypnotherapist and Regression Therapist with a practice in Claremont, CA.
She is the author of Crop Circles Revealed and has lead groups on trips to the UK to research crop circles since 1991. Enquiries about her tours should be directed to 909-626-8332.
In this interview, Barbara Lamb describes her experiences researching crop circles in southern England and various theories as to who or what has created them. Is it hoaxers, spirits, UFOs, natural phenomenon, military helicopters or what? Listen to what Barbara says and find out!
Barbara Lamb may also be contacted at www.barbaralambmft.com and [email protected].
T.L. Keller may be contacted at www.TheTotalNovicesGuide.com