Listen:
Are UFO's Real? – BARBARA LAMB AND THE ALIEN HYBRIDIZATION PROGRAM (PART 2)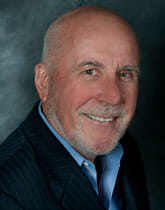 Podcast: Play in new window | Download
Barbara Lamb is a licensed Marriage and Family Therapist, Certified Hypnotherapist and Regression Therapist with a practice in Claremont, CA.
Barbara has also regressed over 850 ET experiencers (people who have had encounters with extraterrestrial / interdimensional beings). In 1991 Barbara began working with ET experiencers. Twenty-five of these cases are included in her book Alien Experiences, a collaborative work with writer and illustrator Nadine Lalich (2008).
In this interview, Barbara Lamb describes the experiences of a number of her regression clients. This is a not-to-be missed interview about ET contactees, abductees and alien-human hybrids.
Barbara Lamb may be contacted at www.barbaralambmft.com and [email protected].
T.L. Keller may be contacted at www.TheTotalNovicesGuide.com