Listen:
Are UFO's Real? – DR. TED LODER AND THE DISCLOSURE PROJECT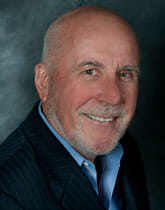 Podcast: Play in new window | Download
DR. THEODORE LODER is a Professor Emeritus in the Department of Earth Sciences at the University of New Hampshire where he taught classes in the field of chemical oceanography. He was also a member of the Institute for the Study of Earth, Oceans, and Space at UNH.
In April 1997, Dr. Loder attended a 3-hour closed congressional briefing on UFOs held in Washington DC, appointed as a representative of the Governor of New Hampshire (Jeanne Shaheen, now US senator for NH). During these briefings he met a number of top-secret military witnesses who described events they observed first hand to members of Congress and the Senate.
Subsequently, Dr. Loder has worked closely on a number of related projects with Dr. Steven Greer, the Director of CSETI (Center for the Study of Extraterrestrial Intelligence) and the Disclosure Project. He has briefed NASA and NSF (National Science Foundation) scientists as well as U.S. Congressional and Senatorial staff members on this topic.
In this interview, Dr. Loder describes the reality of UFOs, both extraterrestrial and man-made types, and the visitation on Earth by a multitude of extraterrestrial races.