Listen:
Are UFO's Real? – CONTACTEE DESCRIBES HER MULTIPLE UFO EVENTS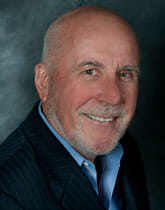 Podcast: Play in new window | Download
Kat King is a lifelong contactee and has had contact with different types of extraterrestrials since age 5. In this episode, Kat King describes her unexpected contact at age 5, again at age 10 and later in her adult life. She explains how these events have changed her life and have been spiritually awakening. All of her contact events have been loving and caring relationships with extraterrestrials. As a child, the extraterrestrials, who she calls the "Chezirealiaz," taught her "think talking" which today we understand to be a form of mental telepathy. While visiting Israel in 1984, she had a life-changing experience in a temple below King David's tomb. In this show, Kat describes white-colored alien beings and hybrid children who are the result of combining alien DNA with human DNA.
Kat has lectured, offered workshops, worked with individuals in private sessions and is the author of a book called Chezirealiaz – Declare Your Power.
Kat King is a certified hypnotherapist, non-denominational minister and health and wellness expert and has a website at: www.katking.com
The host, T.L. Keller, a former aerospace engineer, can be contacted at [email protected].
Be sure to check out The Total Novice's Guide To UFOs at www.TheTotalNovicesGuide.com