Listen:
Getting Better Health Care – Practical ways to reform our health care system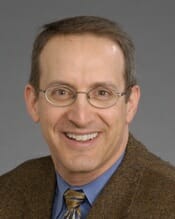 Podcast: Play in new window | Download
On today's program, Tom Hubbard, Senior Program Director at NEHI, a national health policy institute and think tank, based in Cambridge, Massachusetts, joins us. NEHI has a diverse membership of 80 member organizations, including patient groups, doctors, health insurers and drug companies. These organizations have a shared interest in better patient outcomes and a shared interest in greater use of evidenced based medicine.
A basic principle of health care reform efforts should be to maintain innovation. Health care represents a huge segment of the economy. Healthy workers are essential to our economy. Strides need to be made to promote better diet and fitness and reduce the problems of obesity and diabetes.
There is massive documentation on wasteful use of health care resources. Some 30-40% of health care is wasted. The fragmented medical system results in needless repetition of tests. In order to "bend down the curve" of health care spending, there are about half a dozen things crying out for attention, including avoidable hospital readmissions, coordination of care and improved faithfulness to use of medicine. New organization models including medical homes and accountable care organizations may help.
Next week, Tom continues the discussion, speaking on how well (or not well) patients use their medications. Improving adherence to treatment is critical, but there is no one solution. Research shows that patients are non-adherent for lots of reasons. Their total list of medications may not be right, doses may not be right, and review by a physician and/or pharmacist could help. Other barriers include side effects, complicated dosing, and very personal factors, such as costs and beliefs about medication effects. Strategies to improve adherence will need to be customized to patients' specific needs. Doctors, insurers and drug companies may play a role.
One key to improving outcomes may be to tie payment to successful treatment, putting more at stake for physicians. This is a contentious and exciting time in medicine!