Listen:
Middle Age Can Be Your Best Age – Joy and Fulfillment at Midlife: It's Not Just About Money!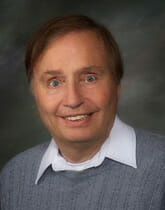 Podcast: Play in new window | Download
At middle age, you can be happy and filled with gratitude for the rest of your life even if you're not a millionaire or billionaire. This week's guest, Darrell Knoch helps you design and implement a custom plan for happiness with, without or despite money. Learn an optimal definition of true wealth, a simple formula for building self-esteem and living with an upbeat attitude and suggestions for bringing spouse and family along. We also introduce dream job coach Joel Garfinkle who will help you discover a career which pays you to have a good time from now on until retirement.