Listen:
ACT: Taking Hurt to Hope – Struggling with chronic illness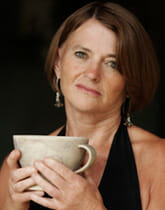 Podcast: Play in new window | Download
We never learn in school how to deal with those chronic illnesses that we carry and which break out at some point in our lives. Join us today as we speak with Dr David Gillanders http://www.ed.ac.uk/schools-departments/health/clinical-psychology/people/teaching-staff?person_id=20&cw_xml=profile.php from the Department of Clinical Psychology at the University of Edinburgh in Scotland. David has vast experience of working with most chronic illness from skin disorders to infectious diseases. He disputes the idea of disorders being psychological or physical but rather shows us how ACT can help us relate to any disorder in a flexible way while moving in a vital direction. In this program David shows us how to use the metaphor of sailing to understand how to put our energy in places that help us keep on track rather than get exhausted trying to solve the unsolvable. If you are suffering from a chronic illness and feel stuck, you will benefit from this program.