Listen:
Middle Age Can Be Your Best Age – New Times Require New Thinking–Become Unstuck at Middle Age!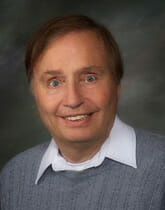 Podcast: Play in new window | Download
Let's kick off 2013 with a whole new way of thinking! Guest Dianne Collins introduces "Quantum Think" which replaces the tired old-world notion that "there is only one right answer and I have it!" with "both/and" multi-dimensional reasoning for the complex challenges of today. Free yourself from limiting ideas about your career, your relationships and our nation's problems. Guest, Dora Nudelman, explains why a major midlife setback–divorce, job loss, business failure–may be a blessing in disguise. Learn how to find meaning within the madness and to align joyfully with your true purpose in life.