Listen:
Middle Age Can Be Your Best Age – Job Stress Can Kill You So Find a Career That Pays You to Have a Good Time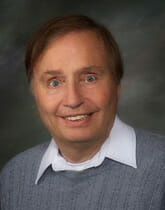 Podcast: Play in new window | Download
Are you among the 35% of US employees who suffer "chronic stress" on the job? At middle age, do you show up for work only because you need the money? Stress and frustration can kill so now is the best time to seek out a less-stressful, more-fulfilling job and career! Host Roy Richards demonstrates how to take a "mental vacation" in order to define then locate the job of your dreams. Guest Tracy O'Brien lays down a blueprint for launching mid-career job search by concentrating on activities you love and admire. Learn how to think outside the box! Tracy speaks from experience; she totally transformed her life and career at age 42 and she's lovin' it today. Guest Michael Busch asks if you would like to be your own boss. Explore advantages and disadvantages of your three primary options: starting up a new business, purchasing an existing business or buying a franchise. Take inventory to determine whether or not you have the skills and personality needed to succeed on your own.