Listen:
Ready, Set, Retire – Arielle Ford The Ancient Art of Finding Perfect Love In Imperfect Relationships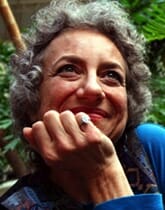 Podcast: Play in new window | Download
Imagine how your mate would feel if you promised to never again nag him or her about that thing about them that bugs you. I thought of the Wabi Sabi Amnesty Vow idea thinking about Brian and how patient he has been over all the years we have been together.
Arielle Ford has spent the past 25 years living and promoting consciousness through all forms of media. She is the author of the international bestseller, THE SOULMATE SECRET: Manifest The Love of Your Life With The Law of Attraction. Known as "The Cupid of Consciousness"and "The Fairy Godmother of Love," today she will talk with us about her new book, Wabi Sabi Love: The Ancient Art of Finding Perfect Love In Imperfect Relationships whichoffers a groundbreaking shift in perception showing couples how have a deeper, more loving, and more fulfilling relationship.
As the president of The Ford Group, Arielle was widely recognized as America's foremost book publicist and was instrumental in launching the careers of many NY Times bestselling self-help authors including Deepak Chopra, Jack Canfield, Mark Victor Hansen, Neale Donald Walsch, and Debbie Ford. Arielle was the publicist for dozens of other top selling authors such as Wayne Dyer, Gary Zukav, Dean Ornish, Joan Borysenko, Louise Hay, Jorge Cruise, and don Miguel Ruiz.