Listen:
ACT: Taking Hurt to Hope – The struggle of college students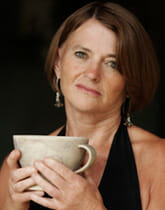 Podcast: Play in new window | Download
Welcome to ACT taking hurt to hope. Today we are going to do some mythbusting. College students seem to be care free. Well taken care of and with seemedly no responsibility except to study subjects of their choice, have a wonderful social life develop as human beings. Or? In one study examing the mental health of college students shows that students attending a large public university were screened looking at symptoms of anxiety, depression eating disorders and self injury and suicide. Results showed over half of the students sufferered from at least on mental health problem The study showed that mental disorders are common and persistent in the student population. Most of the students do not recieve treatment during the college years.
Today you will get the chance of listening to an expert. Dr Jacqueline Pistorello. — Dr. Jacqueline Pistorello, is the editor of a new volume called Mindfulness and Acceptance for Counseling College Students: Theory and Practical Applications for Intervention, Prevention, and Outreach, by New Harbinger which illustrates how ACT and other mindfulness and acceptance-based approaches are being utilized with college students. Dr. Pistorello is a research and clinical faculty member at Counseling Services at the University of Nevada, Reno, where she has worked with college students for almost 15 years. She has been awarded multiple grants from the National Institutes of Health to research the prevention and treatment of mental health problems among college students.