Listen:
Middle Age Can Be Your Best Age – Sorry Lone Ranger–You No Longer Are Fit to Lead in Today's Workplace!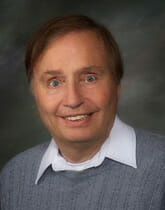 Podcast: Play in new window | Download
The outdated "profit-at-any-cost" or "my-way-or-the-highway" leadership styles are fast losing ground. Guest Dr. Joni Carley describes the alternative "value-driven leadership" model as today's answer to increased productivity, higher profits, stakeholder loyalty and motivated employees. Learn how to assess and leverage your skills and to instill a value-driven culture both in your place of work and in your personal life and career. Guest Tom Payne says most job seekers go about interviewing all wrong! Learn how to be Number One in your next job interview because there is no medal for second place!