Listen:
Middle Age Can Be Your Best Age – Surgery and Medication Can Shorten Your Life–Here's a Better Way!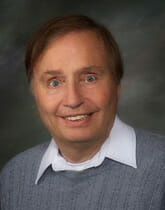 Podcast: Play in new window | Download
"Following doctor's instructions is the #1 cause of death in the US," asserts guest Dr. Ray Drury, worldwide expert on Upper Cervical Care. Tune in to learn why oft-prescribed surgeries and medications may in fact shorten your life. Discover a best kept secret that has helped thousands recover from migraine headaches, chronic back pain, life-threatening digestive disorders and malfunctioning limbs when all other treatments failed.. Two bones in your neck can disrupt your brain from communicating with your body–here's how to correct the problem and restore your health. 'Quit coach' Jack Johnston who himself stopped smoking at age 57 unveils a highly effective 5-step plan to get you or your loved ones off tobacco for the rest of your life.  Join Roy and Jack for this life changing conversation!