Listen:
Middle Age Can Be Your Best Age – A New Script for Family Gatherings, Holiday Parties and Communicating On the Job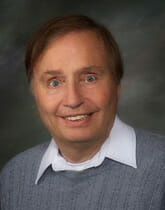 Podcast: Play in new window | Download
At family gatherings and office parties this holiday season, what will you talk about? If you wisely steer clear of politics and religion, what else is there?  Presentation expert
Judy Cohen
suggests fun tactics to launch stimulating and inclusive family conversations without offending anyone. Learn how to break the ice at office parties by connecting with those who matter.. Back on the job, discover secrets to gain notice and 'wow'  bosses and customers with your presentations. Acclaimed psychologist
Dr. LeslieBeth Wish
 informs how to liven up holiday gatherings for all generations with 'a bowl, a poll and an announcement.'  Successful career women over 40 learn her secrets for becoming equally successful in romance.