Listen:
Middle Age Can Be Your Best Age – Love Your Body–Small, Simple Steps to Good Health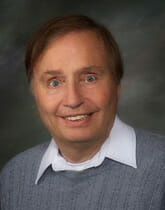 Podcast: Play in new window | Download
Are you struggling to keep your health and fitness New Year's Resolutions? Energetic health consultant Carol Phillips explains why daunting, 'no pain–no gain' short-term sacrifices to lose weight and get fit so often backfire. Here's the solution! Tune in to learn small, easy-to-adopt healthy lifestyle changes that can last a lifetime and positively impact wellness in every aspect of your life. Body acceptance coach Dr. Felicia Clark explains why 80% of American girls and women dislike their body and how females old and young–men too–can overcome "body shame" and learn to admire and honor their body, one body part at a time!
Roy Richards (host)