Listen:
Fish Talk Radio – Shark Attacks!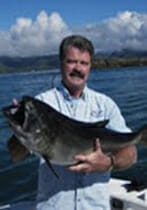 Podcast: Play in new window | Download
Are sharks something to fear? Rav from Montauk Marina is helping with their annual Shark Tournament. The Griz is shark fishing in Baja. Tory Korn of Taquan Air takes us on a float plane trip in Alaska.