Listen:
Middle Age Can Be Your Best Age – Graceful Departure–A Most Important Family Discussion!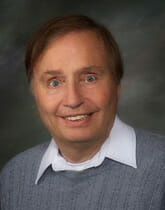 Podcast: Play in new window | Download
This holiday season, why not set aside a few moments for family discussion on death?Our guest, emergency room physician Kevin Haselhorst, MD, has witnessed time-and-again needless pain and suffering caused by keeping terminally-ill patients alive. All of us deserve to die in peace on our own terms in complete dignity. Beginning January, 2016, Medicare will pay for end-of-life counseling. Tune in to learn actions you can initiate right away to insure that you and your loved ones pass away in harmony, with your minds at rest. Author Susan B. Mead describes God's divine guidance on her journey from grief to grace following the tragic deaths of both her sister and her son.
Host: Roy Richards