Listen:
Fish Talk Radio – From Alaska to Baja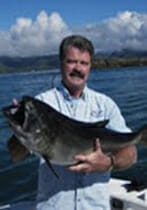 Podcast: Play in new window | Download
Scott McKelvey Guide with Waterfall, Alaska's premier fishing resort, will make you want go fish Alaska.
Brian owner of O A Coolers agrees with Scott this is revolutionary soft side cooler is the best way to maintain heat and cold for a long time.
Jim owner of luxury 43' yacht "Blue Sky" in Cabo San Lucas will give free Sunset Cruise to Fish Talk listeners.
Monica with Villa Del Palmar in Loreto Baja Sur has a special offer that has a twist for a tournament