Listen:
Fish Talk Radio – Cabo, California, and Alaska fishing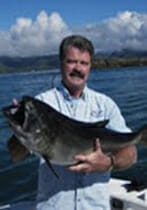 Podcast: Play in new window | Download
Gracie co-owner of Gricelda's Smokehouse and Dream Maker Charters in Cabo is expecting a good fishing year. Vance Bachmann with OX batteries has news of a new battery line you need to hear about. Russell Thomas of Clover Pass Resort reports on what we can expect on Fish Talk Radio's trip in July. Come join us! The drought may not be over but California lakes have great fishing and season looks good.