Listen:
Fish Talk Radio -Fishing and camping in the West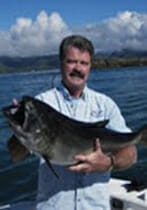 Podcast: Play in new window | Download
Trish Purcell and Will Klair from CalParks.com give options of 28 marina facilities in California and Oregon for whatever you desire. Author Henry Hughes and Oregon fishing guide Steve Leonard have some very interesting about fishing the Columbia River and its tributaries. The main topic in the largest fresh water fish in the US. Sturgeon dates back to over 200 million years. They can live to 150 years and reach 12 feet.