Listen:
Fish Talk Radio – Fishing in Southeast Alaska and Bass Fishing with Mark Lassagne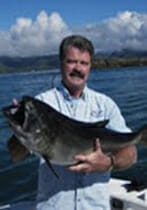 Podcast: Play in new window | Download
Mike and Marco co-host. Equipment update, Alaska is more than just fishing, Marco is Pro Bass angler and publisher.
Learn more about visiting S.E. Alaska from Michael Briggs and Barbara Steinberg. Brian of A.O. Coolers has revolutionary product that everyone needs. Pro Bass angler Mark Lassagne explains the why and how of Bass fishing.