Listen:
Fish Talk Radio – Flyfishing in Baha – Float Trips in Alaska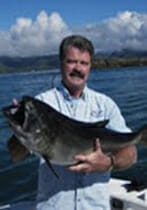 Podcast: Play in new window | Download
Fly Fishing Blue Water in Baja, by floatplane in Alaska and Bass in Montana. Get the best footwear when in the water or on a boat.
Mike Briggs from Ketchikan explains float plane trips to the hundreds of lakes in South East Alaska to author and passionate Fly Angler Rick Willis.Kevin CEO of Soft Science has great info on gearing up your feet for the water.