Listen:
Middle Age Can Be Your Best Age – Easing Your Loved One's Cancer Journey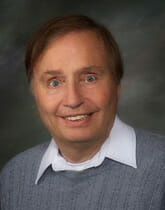 Podcast: Play in new window | Download
A cancer diagnosis can create CHAOS both for patient and for loved ones! Suddenly everything has changed, the future is uncertain and fear reigns. How should you react if your spouse, dearest friend or an immediate family member informs you they have cancer? Tune in as author and cancer survivor Stan Goldberg PhD suggests your best initial reaction and early steps you can take to help launch your loved one on a constructive cancer journey. As a loving caregiver, learn how best to convert compassionate thoughts into helpful behaviors. Discover the best ways to build trust, why you should support difficult patient choices even if you disagree and when, if and how you should bring up end-of-life issues. Thriver Soup author Heidi Bright presents "Quick Start Tips" you can pass along to your loved one battling cancer plus her holistic "ABC's" of creating conditions for healing. Find out how your loved one can triumph over cancer regardless of ultimate medical outcome.
Host: Roy Richards