Listen:
Middle Age Can Be Your Best Age – The Mindfulness Habit for Successful Living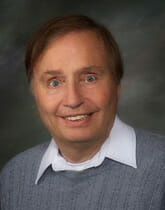 Podcast: Play in new window | Download
Mindfulness is recommended for everything from stress reduction to peak performance and overall good health. But precisely what is it? Mindfulness expert Kate Sciandra explains how anyone–and everyone–can become more 'mindful' and reap the many benefits including better relationships, effective communication and increased productivity. Who doesn't want to become more calm, compassionate and present in the moment? Whether it's sports and recreation, on the job or at home with family, discover how the mindfulness habit can help you create an atmosphere of peace and cooperation where folks actually like to be with one another!  Host Roy Richards describes seven practical steps you can take–starting today–to bring a positive outlook, high energy and joy back into your life at middle age.