Listen:
Middle Age Can Be Your Best Age – Get Your Career off Life Support and Have Fun Earning a Living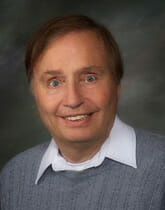 Podcast: Play in new window | Download
Life is too short to suffer every day in a job you hate or simply tolerate! Acclaimed author and success coach Tami Gilbert contends there are "many ways to learn how to feel more rewarded and fulfilled in your career." She's here with tips on how to shake up your daily work routine to bring more challenge to your present job or perhaps to find a new one. Tune in to learn work habits that can make or wreck your career, how to tell if your career is headed for a triple bypass and how to locate and interview for the job of your dreams. Discover why you need first to prepare then routinely update a ten-year plan for your career. Host Roy Richards lays out his recommended seven-point "pre-flight checklist" to complete before you take off on a radical midlife career change.