Listen:
Middle Age Can Be Your Best Age – Out of Work or Stuck on Neutral? Here's How to Pivot Your Career!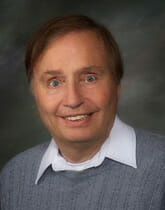 Podcast: Play in new window | Download
Out of work, stressed out, bored or simply uninspired by your current job? For months now you've researched, pondered, talked and dreamt about career change but you remain stuck. Don't give up hope! Acclaimed author and career coach Alison Cardy explains why you may be on the threshold of something great–a real career breakthrough! Tune in to discover the crucial first step to finding your dream job, and it's not polishing up the resume and checking job listings. Learn about the career seesaw in the marketplace and the basic choice all of us must make. Find inspiration to confront and overcome the most common career change roadblocks, to assess whether you truly are "ready for change" and how nest to transition from analysis to action.
Host: Roy Richards